Our beliefs and values coincided with an increasing demand from contemporary consumers. Recognised as a creative solution for CSR programs, Swedish Fika art experience takes 1,5 hours and is developed by the artist and curator Ludmila Christeseva as a way to engage consumers in an art production and a dialogue addressing the world's social and environmental challenges.
What is Swedish Fika?
Swedish Fika is a cherished custom to socialize around coffee breaks with colleagues and friends. It's an absolute must. L.Christeseva offers an immersive and innovative framework to explore Swedish Fika. Utilizing poetry, colors and other artistic methods, she transforms the habitual and the delicious in an inclusive and innovative co-production happening.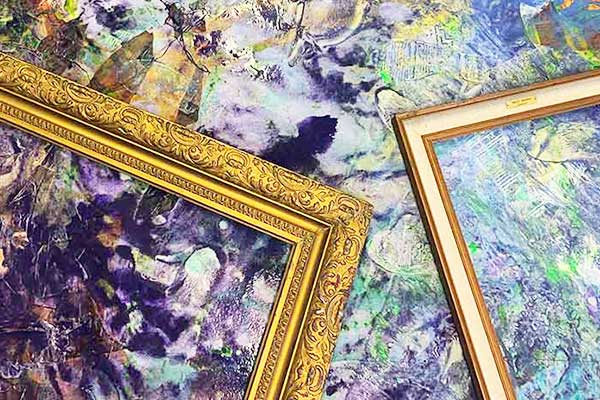 The unique methodology
Challenged by a new reality, the need for new art forms and perspectives arose, inspiring a unique methodology of Swedish Fika. Swedish Fika art experience is a self-exploration and personal development filled with confession, sincerity, spirituality, and also inspiration. Why not to vaccinate yourself with music, art, and wine during the pandemic?!
"I came for coffee and maybe some paint. You brought me back to my youth, when I was in Berlin having fun with my friends. We painted and created together using our hands and bodies. You gave me freedom and my beauty back".
"I have travelled around the world. I have seen a lot. Yet, this was an exciting meeting with myself which help me towards understanding and happiness".
"Swedish Fika got definitely another meaning. I met new friends and together we made so much mess with colors which turned to be beautiful art charged with warmth of memories and depth of understanding where I came from and who I am today".
Let art be a way to remind you about beautiful moments in your life, spent with your friends or family.